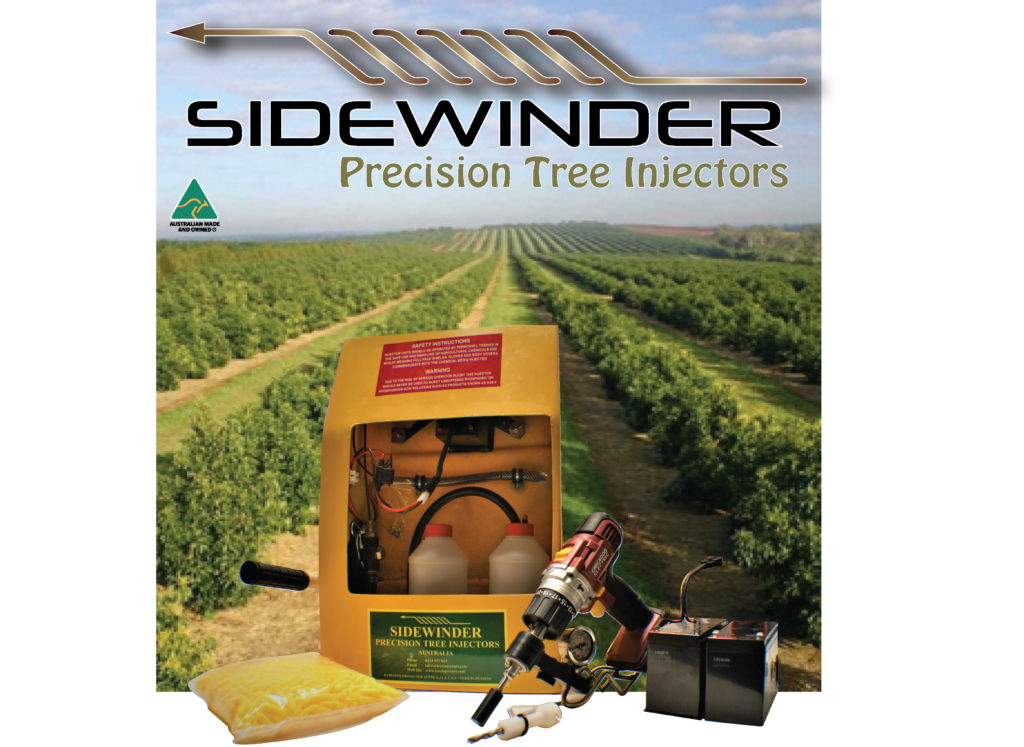 Patented Combination Drill and Rotary Injector Head
Rotary Injector Head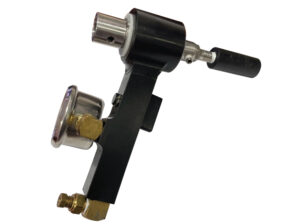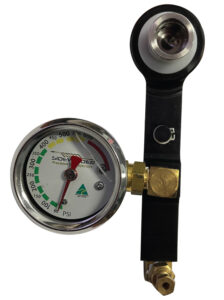 All Sidewinder tree injectors feature our patented combination of drill and rotating injector nozzle. This one piece tool, in combination with detachable drill bit provides what is probably the fastest and most cost effective method of delivering injectable chemicals directly into the critical zone of the trees active xylem.
Combined with Sidewinder purpose built dosing pumps, our injection systems provide precise control of both dose volume and injection pressure. Units can be fitted (optional) with a preset/ adjustable pressure controlled bleed off valve to protect sensitive trees.
Drill/Injectors supplied with the compressed air kits are fitted with a 12 volt switch for remote operation of the dosing pump.
(Drill Make and Models will vary depending on supply)