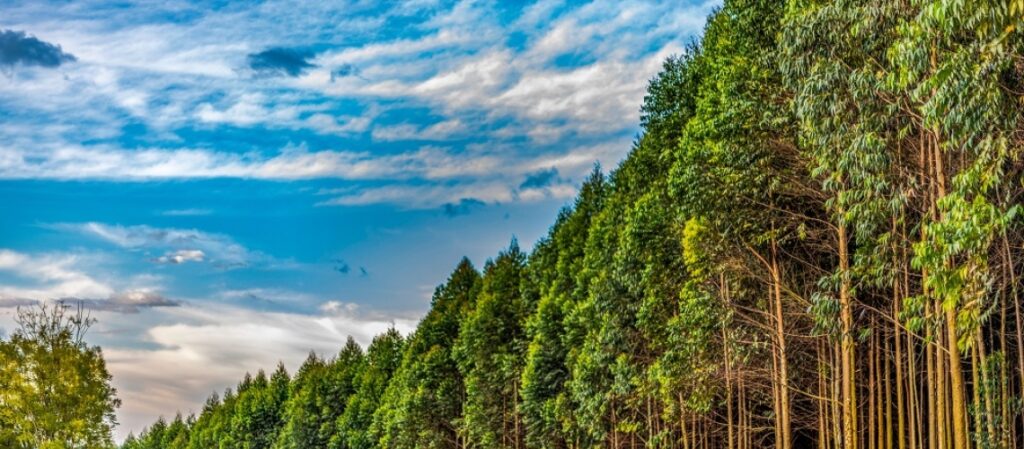 Forest Trees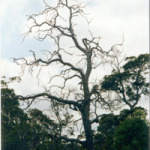 We all have some childhood memories that seem to be revisited regularly, one of the writer's is from just after WW2 of the clattering rumble of fully laded brewery trucks, with iron wheels, solid rubber tyres, traversing the inner city streets of Sydney, Australia.
The source of the noise was not just the ancient beer trucks for these streets were paved with brick sized blocks of that magnificent hardwood timber Eucalyptus marginata commonly know as Jarrah.
Today you would have difficulty finding many E. marginate in their native rangeland that don't resemble the images opposite and at the bottom of this page, the culprit being Phytophthora Cinnimomi root rot fungus.
P. Cinnimomi is said to be effecting some 2000 out of 6000 native plant species in Western Australia with some small localised sub species under threat of extinction.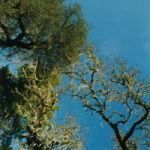 Image on left is of a Californian Native Oak being injected with potassium phosphonate during trials by the SOD Research Team.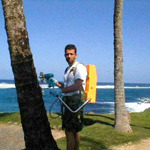 SOD or Sudden Oak Deathis a recent, 1995, and growing problem in native oaks and other plants in California, the cause has recently been identified as the pathogenic fungi, Phytophthora romorum.
The disease is thought to be spread by the movement of infected wood soil and rainwater.
For an up to date review of all aspects of current research, action plans, affected and host plants see,
http://cemarin.ucdavis.edu.edu/index2.html
Coconut Palms
Urban as well as plantation coconut palms are susceptible to phytophthora attack, image on left shows highly valued resort palms in the Hawaiian Islands being treated by phosphonate injection.
Treatment of Phytophthora cinnimomi in E marginata
Fortunately P. cinnimomi can be controlled in E. marginata, injection of potassium phosphonate
gives from 4 to 6 years protection, unfortunately the scale of the problem is so large in native habitats, financial constraints mean only trees in high profile places are treated.
When injecting trees in public places it is good practice to seal the holes with the Sidewinder plastic plugs.
Warning — Read the pesticide manufacturers label before using with this injector system. It is an offence to use product for a purpose or in a manor other than as stated on that label, unless there is in place a current 24/c permit for the purpose proposed.
UNDER NO CIRCUMSTANCE THIS OR ANY SIDEWINDER INJECTORS TO BE USED WITH UNBUFFERED PHOSPHOROUS OR PHOSPHORIC ACID PRODUCTS SUCH AS 0-60-0 AS IT COULD CAUSE SUDDEN FAILURE OF SOME INJECTOR PARTS AND PLACE THE OPERATOR AT RISK OF SERIOUS INJURY.