Herbicide Backpack Tree Injector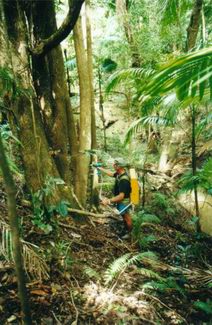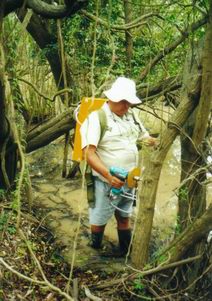 Basically the same unit as the Standard backpack tree injector, featuring the same light weight fiberglass shell, 12 volt drill/injector assembly, adjustable military style harness batteries and battery charger.
Additional to the above is a five metre power cable, allowing the operation by either one or two persons a particularly useful feature when operating on difficult terrain or when working on trees that branch low to the ground thereby making it difficult to get close to the tree wearing the backpack.
Principle benefits of the herbicide tree injector,
1–Suitable for use where spray application not appropriate.
2–Suitable for use by voluntary workers with minimum training.
3–Significantly reduced herbicide usage.
4–Ability to be used in environmentally sensitive locations such as public places, national parks and stream banks.
5–Suitable for use in windy or even rainy weather.
6–Almost zero risk of collateral damage.