Sidewinder Operation and Benefits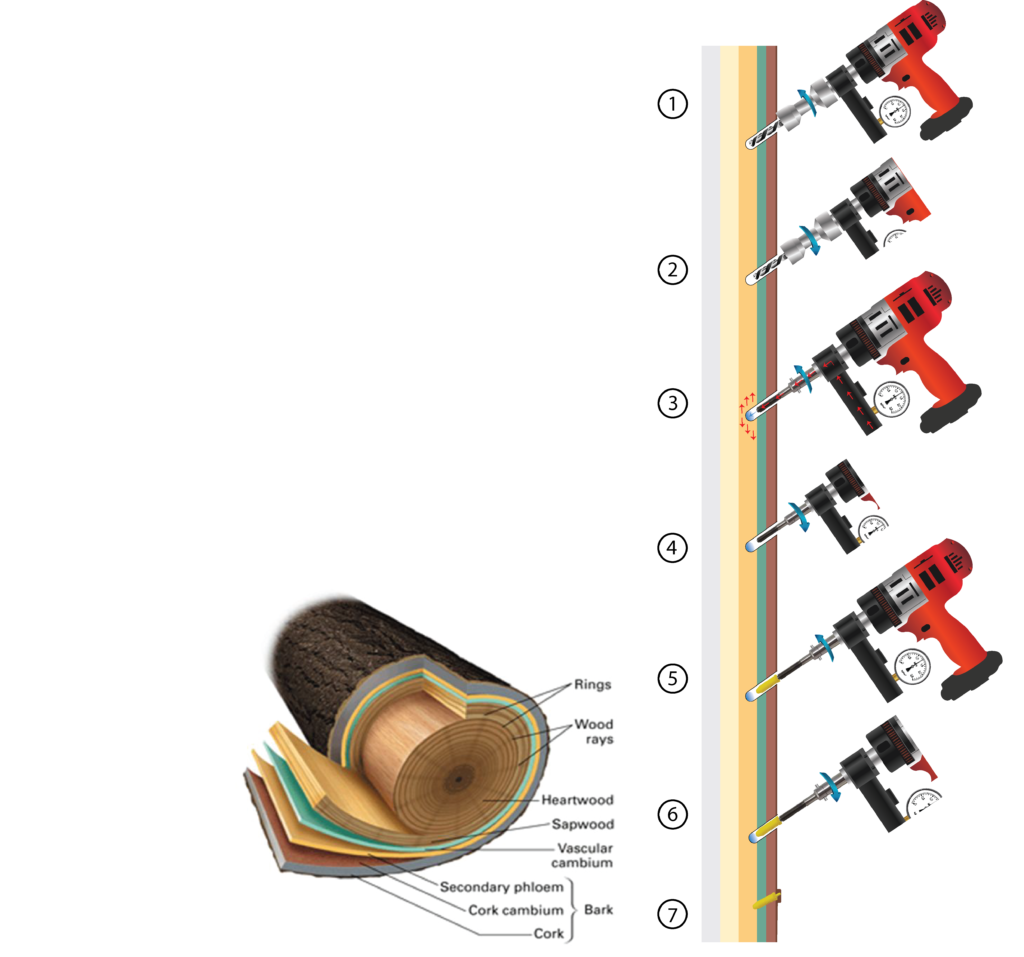 The key to Sidewinder's high productivity, reduced operator fatigue and accurate placement of the chemical injected at the optimum level within the trees active xylem is the patented combination of a power operated drill and hollow rotary self sealing injector nozzle in a single tool.
The incorporation of a 12 volt drill allows electrical power to be drawn from almost any type of powered farm machinery. Electrically activated compressed air operated dosing pump models allow an operator to use two injectors simultaneously.
Engage drill bit holder over nozzle
Drill hole square on to tree surface in one continuous motion
Standard drill bit 6 mm diameter x 40 mm long
Dismount drill bit holder
Screw nozzle into tree's active xylem
Activate dosing pump, multiple pump operation allow larger doses to be administered
When pressure has dropped or the manual pump handle is right down, reverse drill and unscrew nozzle
Place tip and drive lug of plastic sealing plug in slot in end of nozzle, place set drill control to "forward"
Screw plug into tree leaving approx. 6 mm protruding
Plugs will be totally over grown within 12 to 18 months depending on species and vigour of tree
Different plug colours may be used to code the chemical used or the season of the injection